Multiple units of the GUARDIAN system are being delivered and orders for new units are coming in from different countries in Middle East and Asia regions.
IDEX2023, Abu Dhabi, UAE, February 20, 2023: On the first day of IDEX 2023, MetaSensing has announced the delivery and the reception of new orders for its GUARDIAN multimode airborne radar.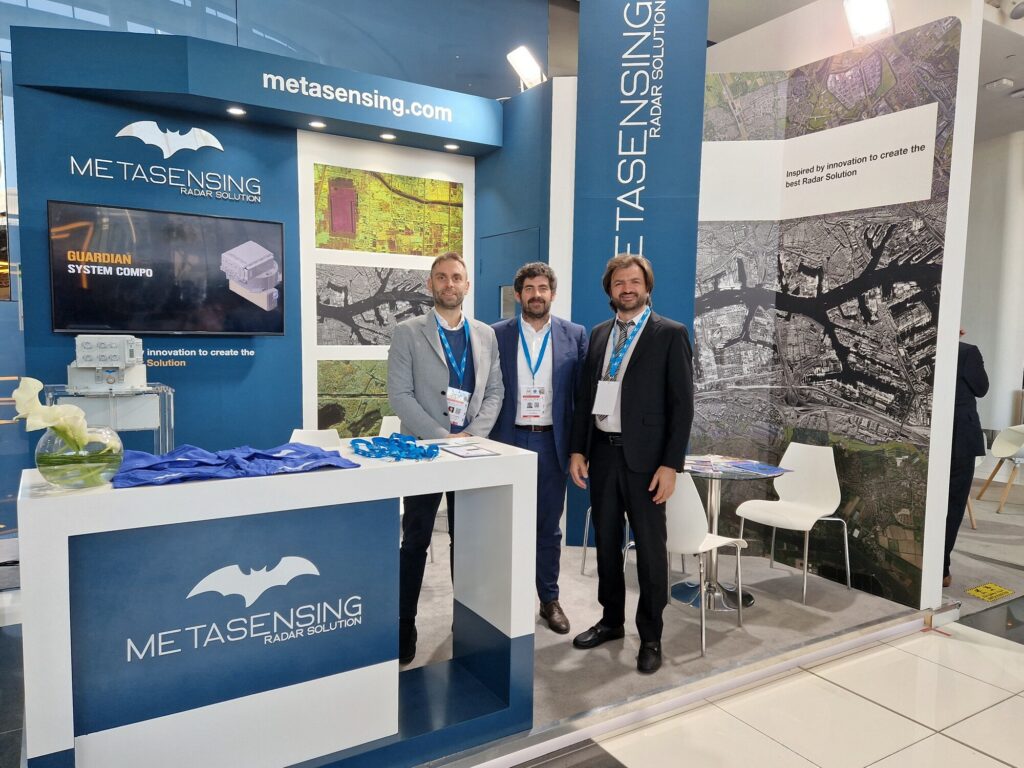 In 2022 MetaSensing already delivered several units of its GUARDIAN airborne radar system and currently is receiving new orders for multiple units from countries in Middle East and Asia.
MetaSensing Guardian radar is a compact state-of-the-art airborne radar, built to fly on different airborne platforms, manned and unmanned, especially Tactical Unmanned Aircraft Systems (TUAS) for land, border, maritime Intelligence, Surveillance, Reconnaissance (ISR) and Search-and-Rescue.
The Guardian, military graded system, is entirely based on Solid State Technology allowing for high reliability, low repair and maintenance cost, and long lifetime. Onboard heterogeneous computing with embedded FPGA, CPU, and GPU technologies is implemented for accurate real-time processing.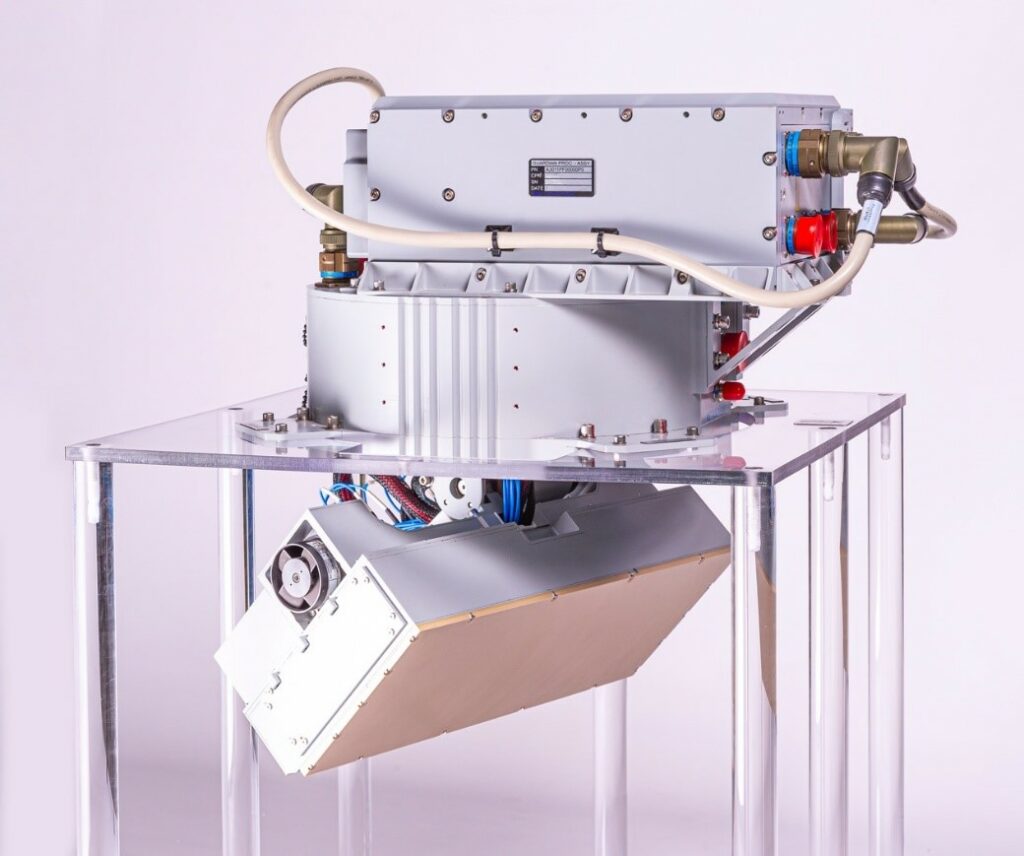 The Guardian supports the Intelligence, Surveillance and Reconnaissance (ISR) activities offering real-time high-resolution Synthetic Aperture Radar (SAR) images, Inverse SAR (ISAR), Moving Target Indicator (MTI), Ground Mapping (GMAP) and Sea Surveillance (SSURV) to the ground control station crew for reliable law enforcement and surveillance tasks.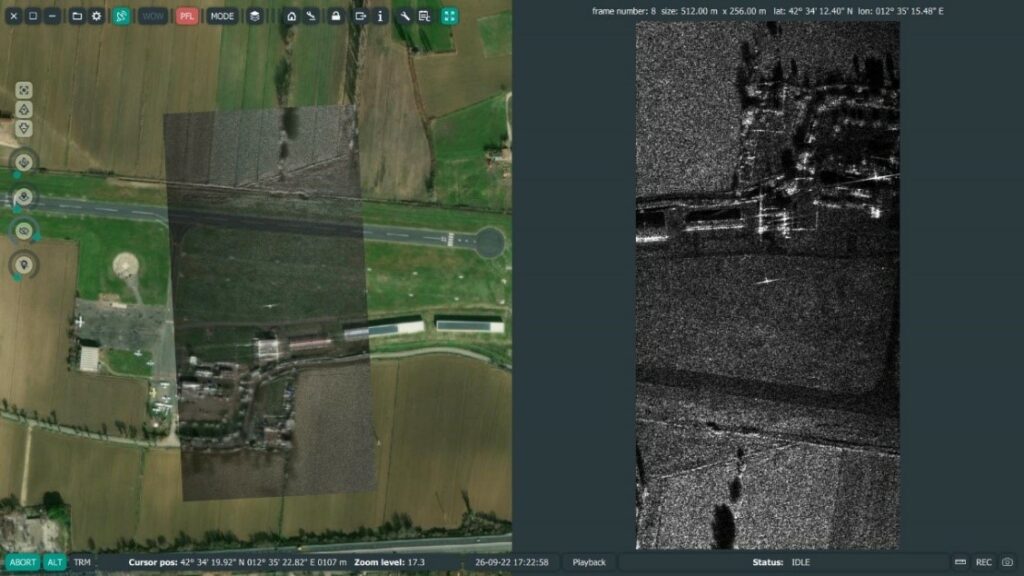 These deliveries and new orders are the beginning of long-term collaborations with the airborne platform manufacturers which will offer MetaSensing airborne SAR payloads to their customers.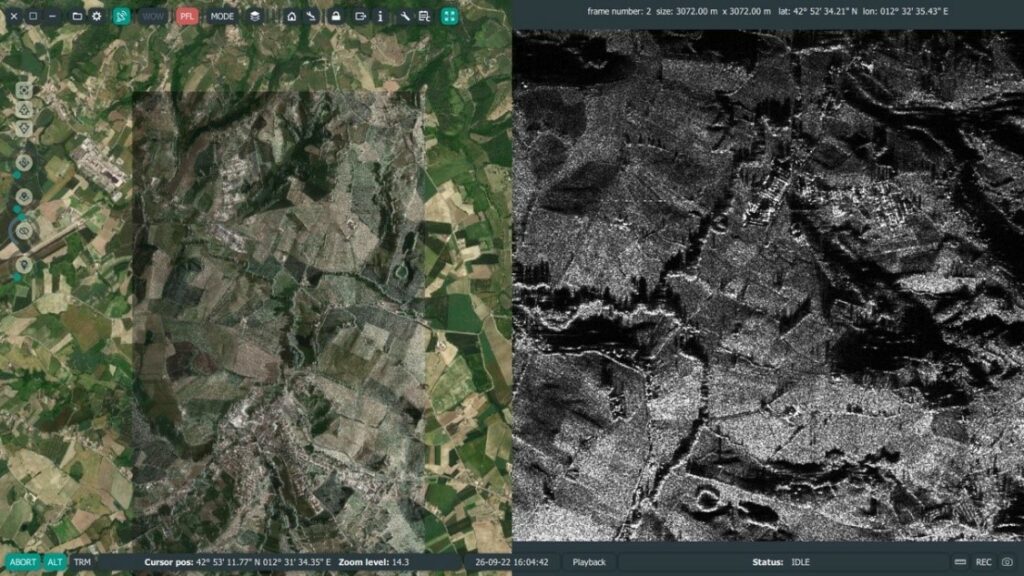 The Guardian is an end-to-end airborne scalable multichannel high-resolution X-band radar system for wide-area monitoring with a total weight of 35 kg and a compact form factor. It provides valuable information to the ground crew with imaging and detection capability during extremely poor visibility, in all weather conditions and during night and day.
The operational modes of the system are the following:
SAR (Synthetic Aperture Radar) is used for long-range image collection – both high-resolution spotlight and stripmap pictures. It is meant to gather images at long ranges for situational awareness in any weather condition and lack of light, overcoming the limitations of optical cameras.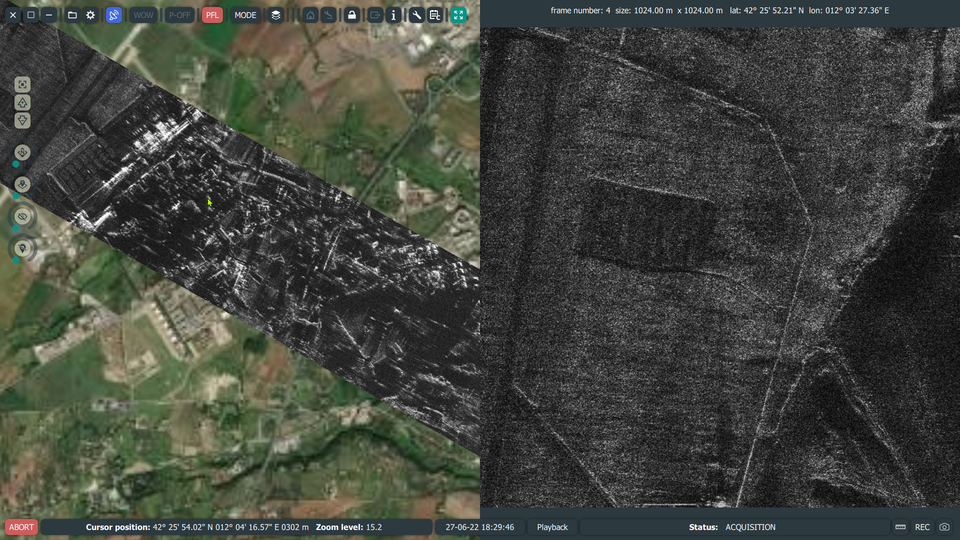 Table 1: Specification table for stripmap mode
STRIPMAP Mode
Specification
Resolution [m]
0.3
0.5
1
3
Swath size [km]
0.3
0.5
1.1
3.1
Max Range [km]
30
40
50
60
Table 2: Specification table for the spotlight mode
SPOTLIGHT Mode
Specification
Resolution [m]
0.3
0.5
1
3
Spot size [km]
0.19 x 0.12
0.51 x 0.25
0.85 x 0.85
1.7 x 1.7
Max Range [km]
30
40
50
60
MTI (Moving Target Indicator) is used to detect moving targets on land and on sea from slow walking persons or slow boats to high-speed vehicles and vessels. With its azimuth and elevation scanning and more than 200 km detection range, it can provide situation awareness for a very large area. The MTI mode can be configured in Ground, Maritime, and Dismount MTI.
Table 3 shows the maximum range values for different target RCS. The GUARDIAN, with its low weight and compact design can still detect large targets above 200km in range and 360 degrees in azimuth.
Table 3: GUARDIAN's maximum detection range for different target RCS. (approx. values)
| | | | |
| --- | --- | --- | --- |
| RCS [dBsm] | RCS [m2] | Max Range [km] @10dB detection threshold | Max Range [km] @15dB detection threshold |
| -10 | 0.1 | 21 | 17 |
| 0 | 1 | 40 | 27 |
| 10 | 10 | 63 | 50 |
| 20 | 100 | 100 | 81 |
| 30 | 1000 | 161 | 127 |
| 40 | 10000 | 254 | 201 |
ISAR (Inverse SAR) is used for the formation of high-resolution 2D images of man-made targets usually non-cooperative, to feed Automatic Target Recognition procedures for target identification.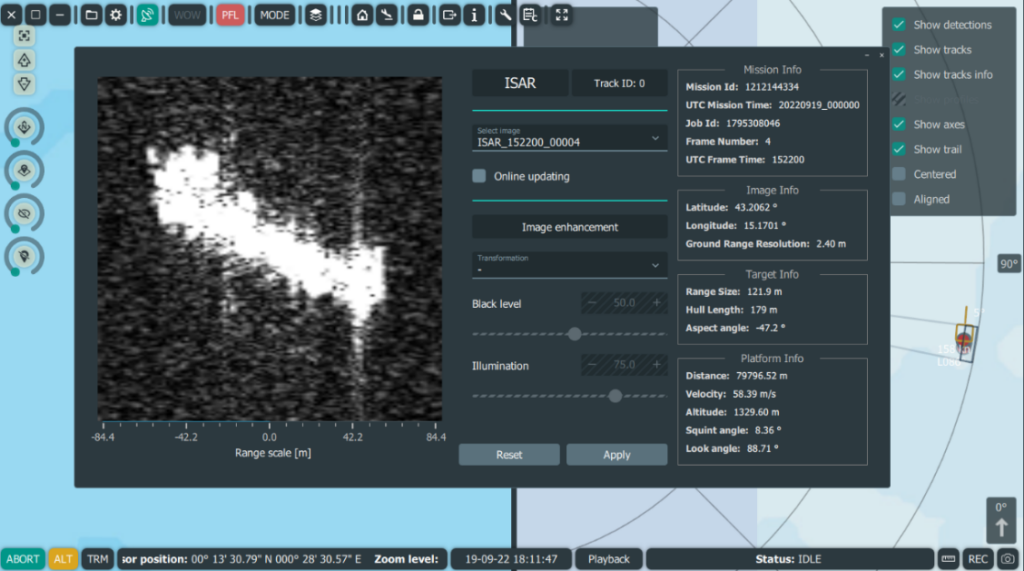 A ground mapping mode and a sea surveillance mode provide basic surveillance information over land and sea, respectively.
About MetaSensing
MetaSensing is specialized in Synthetic Aperture Radar (SAR) technology for airborne, space, and ground platforms. MetaSensing offers high-resolution SAR sensors for different applications from mapping to ISR for governmental and commercial customers. The company currently has offices in Italy, Singapore, and Netherlands with a commercial and technical network of partners worldwide. MetaSensing mission is to enable users to possess their own state-of-the-art radar systems for independent collection of information at any time and in any weather and visibility condition.
Our portfolio offers a wide range of SAR sensors through all the main radar bands including Ka, Ku, X, C, L, P, UHF and VHF band with different configurations possibilities (real-time, off-line, polarimetric, interferometric, tomographic).
Follow us on LinkedIn: https://www.linkedin.com/company/metasensing
For more information about the GUARDIAN system, please contact info@metasensing.com