The ESA project "WaddenSAR – Airborne Bistatic C-band SAR Experiment to Demonstrate Different Acquisition Geometries" has been successfully completed
MetaSensing, a leading provider of Synthetic Aperture Radar – SAR remote sensing technology solutions, with the delivery of the unique airborne bistatic SAR dataset has recently completed its WaddenSAR project for the European Space Agency (ESA).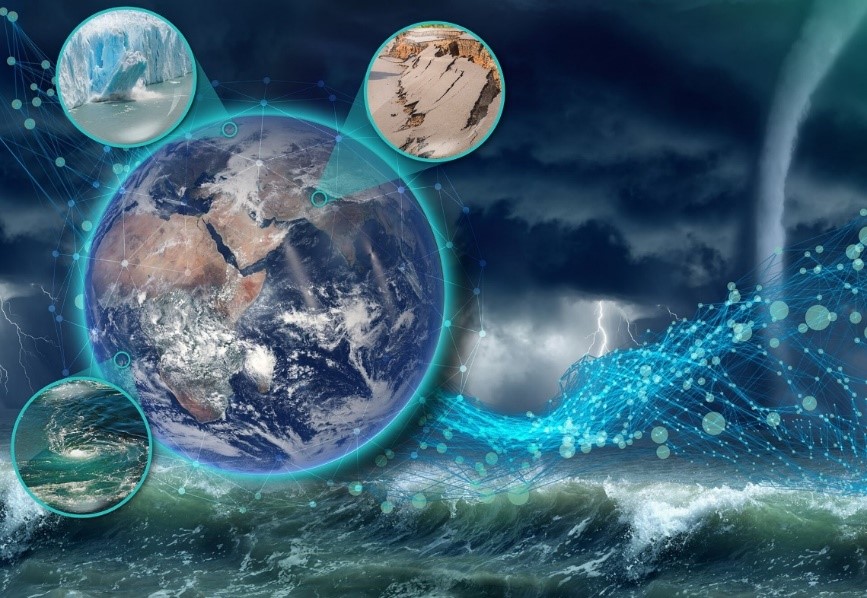 The WaddenSAR project is an important milestone in the development of Harmony which is ESA's tenth Earth Explorer satellite mission. Its concept would comprise two identical satellites orbiting in convoy with a Copernicus Sentinel-1 radar satellite. Each Harmony satellite is being designed to carry a receive-only synthetic aperture radar (SAR) as its main instrument.
The main purpose of this tricky airborne experiment, coordinated by ESA's technical officer Julia Kubanek, is to mimic the geometry at which the Harmony satellites will measure various aspects of ocean dynamics to understand how air and the ocean surface interact, which, in turn, will improve weather prediction and climate models.
The airborne campaign, organised and executed by MetaSensing, involved the deployment of two state-of-the-art airborne polarimetric SAR systems, called MetaSAR-C, on two independent aircraft platforms to replicate the interferometric geometry of Harmony. The two airborne SAR systems collected relevant Harmony-like C-band bistatic full polarimetric and interferometric data over the Wadden Sea, the Netherlands.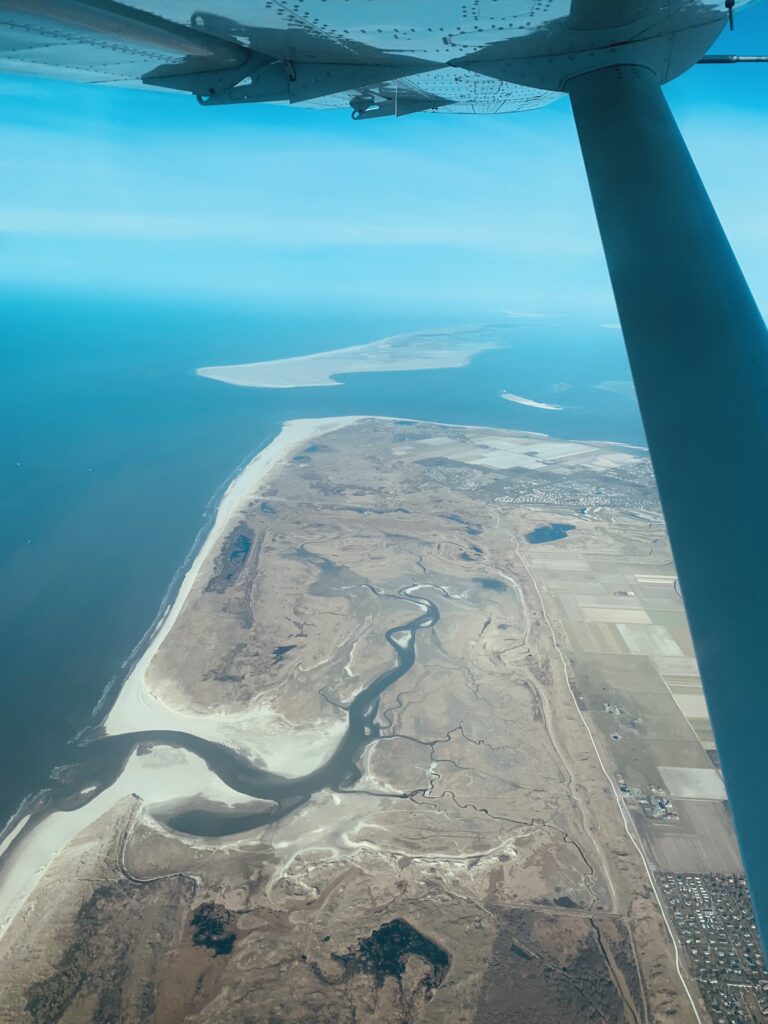 Figure 2: Photograph of the inner Wadden Sea shore and of the second aircraft over water.
The Wadden Sea, a UNESCO World Heritage site, is a unique coastal wetland area located in the Netherlands, Germany, and Denmark. The aim of the campaign was to use advanced radar technology to test the multistatic C-band SAR acquisitions and the retrieval over open water.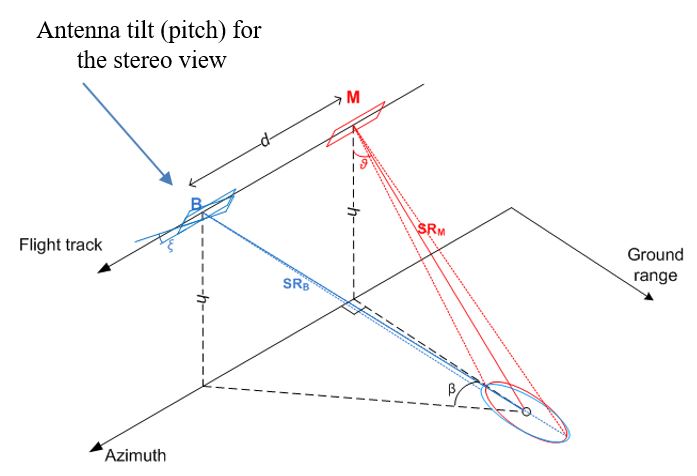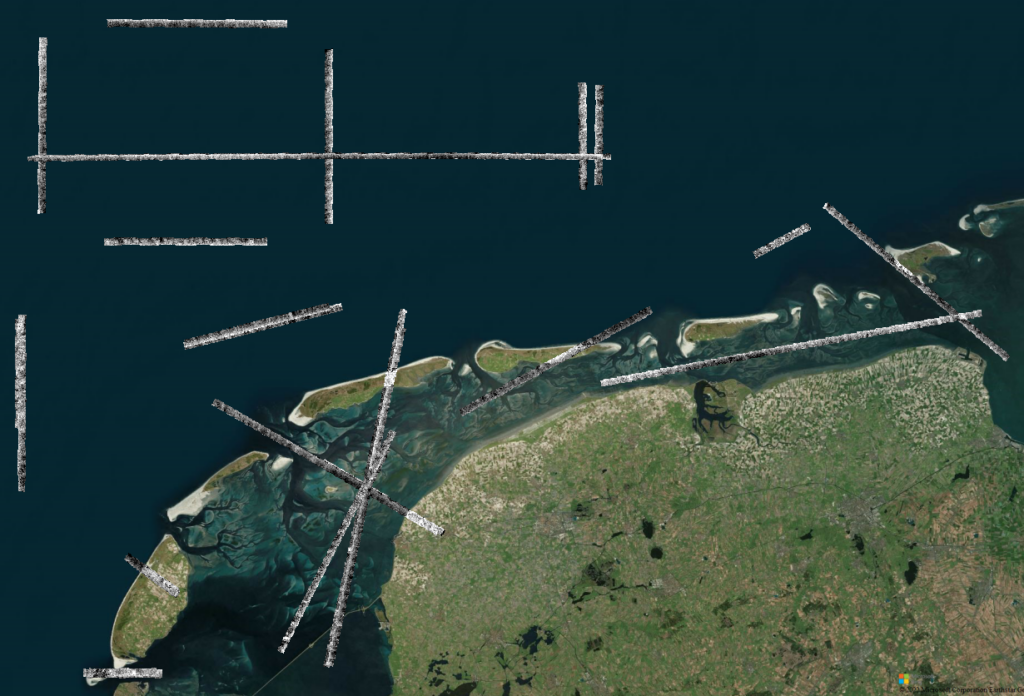 The SAR bistatic data collected during the airborne campaign have been processed and calibrated by MetaSensing up to Single Look Complex (coregistered and geolocated) images and delivered to ESA and to the scientific partners for further studies.
The scientific team is composed of Deltares, an independent institute for applied research in the field of water and subsurface in the Netherlands, the Royal Netherlands Institute for Sea Research, and the Technical University of Delft, who are going to be further processing and interpreting the data. The SAR scientific team from the Delft University of Technology in the Netherlands is led by Paco López-Dekker, who is also Harmony's Principal Investigator.
Overall, the MetaSensing WaddenSAR airborne campaign is an exciting example of how advanced radar technology can be used to study and protect our planet's most fragile ecosystems. The campaign highlights the importance of international collaboration and investment in scientific research to address the challenges posed by climate change and other global environmental threats.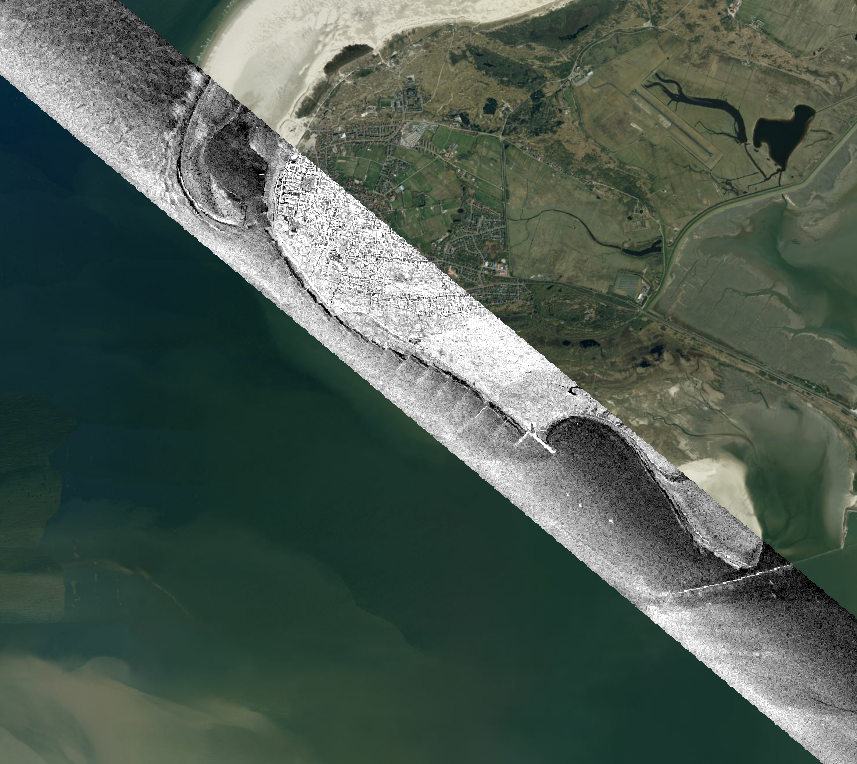 With the closure of the WaddenSAR project, MetaSensing has demonstrated again its capability to successfully support the European Space Agency future mission programmes by collecting and delivering unique, state-of-the-art SAR datasets with different configurations.
MetaSensing mission in supporting challenging and advanced airborne SAR data collection continues as it is demonstrated by new signed contracts for new multi-frequency, bistatic, and high-resolution trials and campaigns over land, sea and defined targets.
If you are interested in having your own SAR dataset collected on-demand and ad-hoc for your requirements, please contact info@metasensing.com.
Read more about the WaddenSAR project:
About MetaSensing
MetaSensing is specialized in Synthetic Aperture Radar (SAR) technology for airborne, space, and ground platforms. MetaSensing offers high-resolution SAR sensors for different applications from mapping to ISR for governmental and commercial customers. The company currently has offices in Italy, Singapore, and Netherlands with a commercial and technical network of partners worldwide. MetaSensing mission is to enable users to possess their own state-of-the-art radar systems for independent collection of information at any time and in any weather and visibility condition.
Our portfolio offers a wide range of SAR sensors through all the main radar bands including Ka, Ku, X, C, L, P, UHF and VHF band with different configurations possibilities (real-time, off-line, polarimetric, interferometric, tomographic).
For more information, www.metasensing.com and info@metasensing.com .
Follow us on LinkedIn: https://www.linkedin.com/company/metasensing