We are proud to announce that MetaSensing AP is recognized by ICCS (Italian Chamber of Commerce in Singapore) as the best 2019 Italian small-medium enterprise (SME) for the advanced state-of-the-art Radar technology and the various achievements in the APAC Region.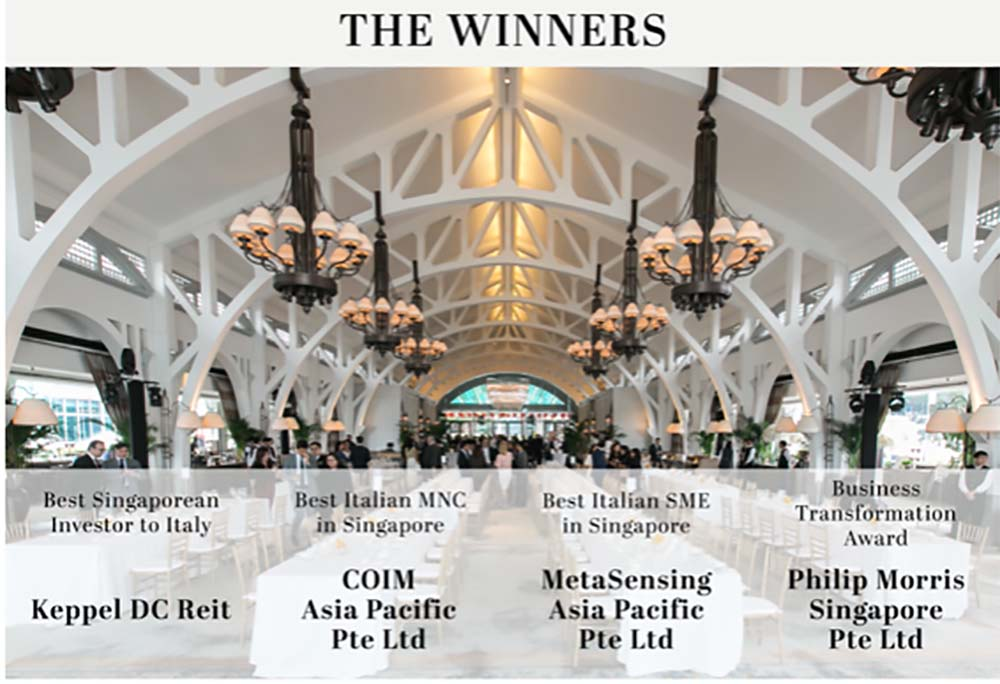 It's a significant and important recognition of the great work done over the years, with investments and increasing orders in the APAC region.
The awards will be conferred on Tuesday 24th of September, at The Clifford Pier, The Fullerton Bay Hotel Singapore.
MetaSensing sincerely thanks ICCS board of Directors and team for this prestigious award.
Contact us for more info:
For more information about MetaSensing activities in the APAC region you can contact Simone Placidi, managing director of MetaSensing AP Pte Ltd and MetaSensing Regional Manager for the Asia Pacific: