Following the previous favorable data collection ,[1], the MetaSAR-L system has been successfully deployed for a mapping campaign in the North-East area of Italy, representing the first extensive airborne Synthetic Aperture Radar (SAR) survey for detection of water leaks.
This airborne SAR campaign has been performed to support ,Utilis Corp Ltd water leaks detection technology within the framework of an Italian project led by ,2f Water Venture Srl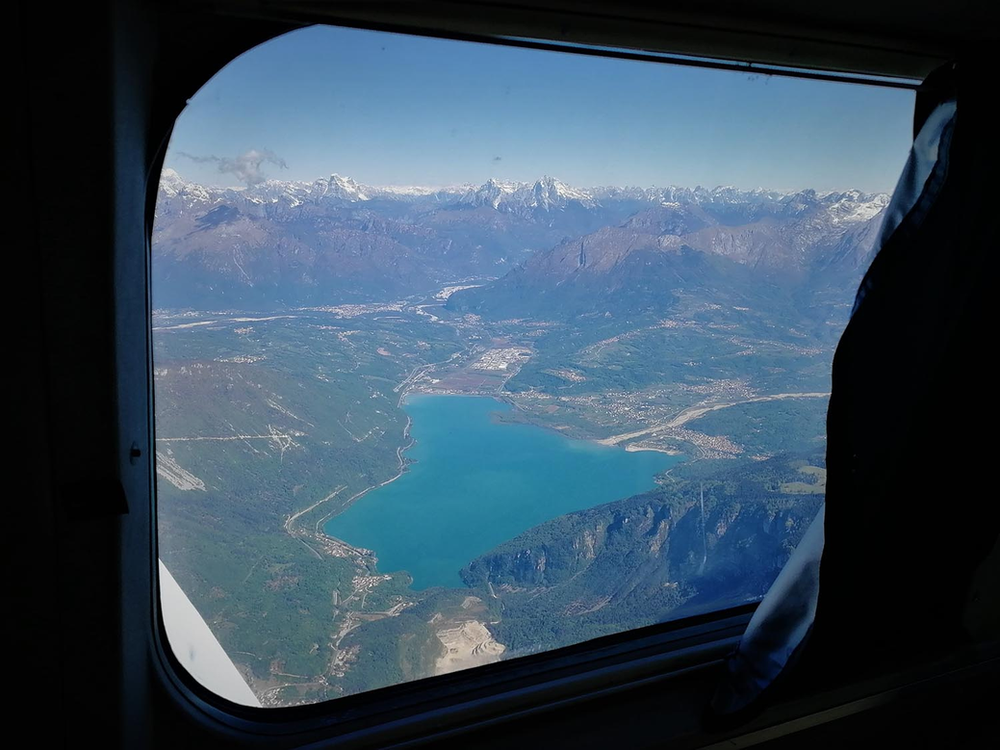 One of the breathtaking views of the Italian landscape: the lake of Santa Croce, Belluno, with the Alps in the background.
With base of operations in Padova airport, about 2500 square kilometers have been covered with MetaSensing's PA-31 aircraft. Due to the Covid-19 lockdown measures imposed by the Italian authorities, the ground operations have been logistically complicated. Nevertheless, the campaign has been shortly finalized as planned and expected.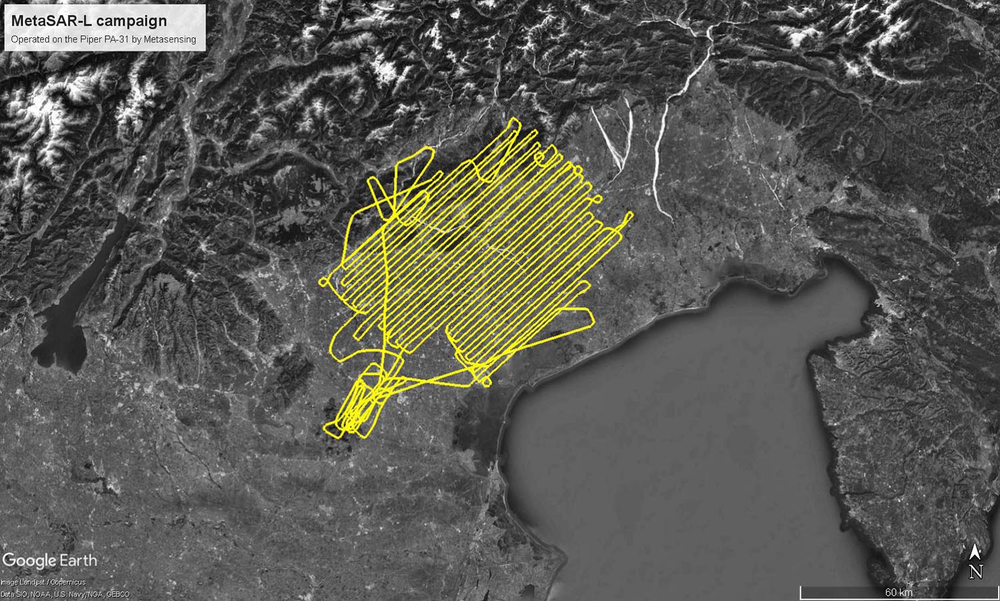 Acquisitions flights performed during the airborne campaign for the SAR data collection.
The PA-31 by Metasensing.
The acquired high-resolution fully polarimetric SAR data at L-band are already being processed by MetaSensing with its MetaSAR-PRO which takes advantage of all the unprecedented parallel processing power of the latest NVIDIA GPU cards installed in different computers.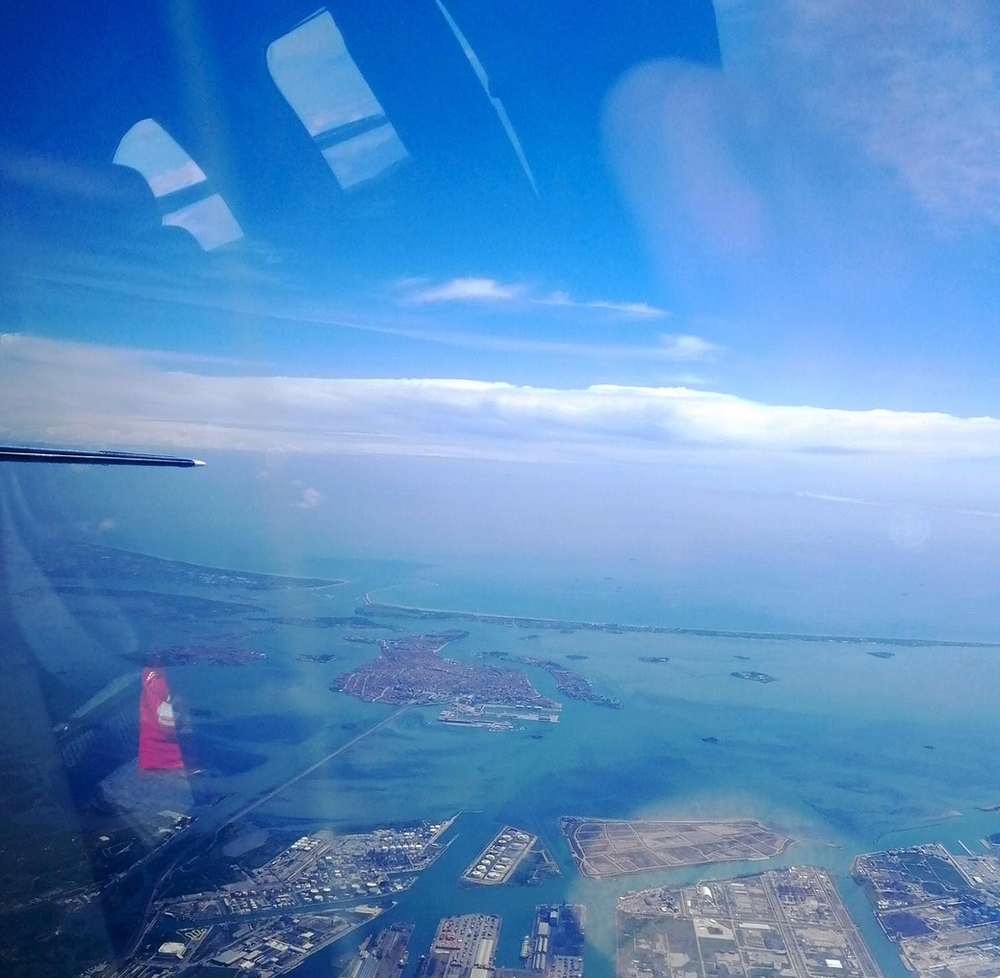 Venice from above with an unusual blue water in the lagoon. The imposed lockdown restricting travel and industry activities seems to have positive consequences on the environment.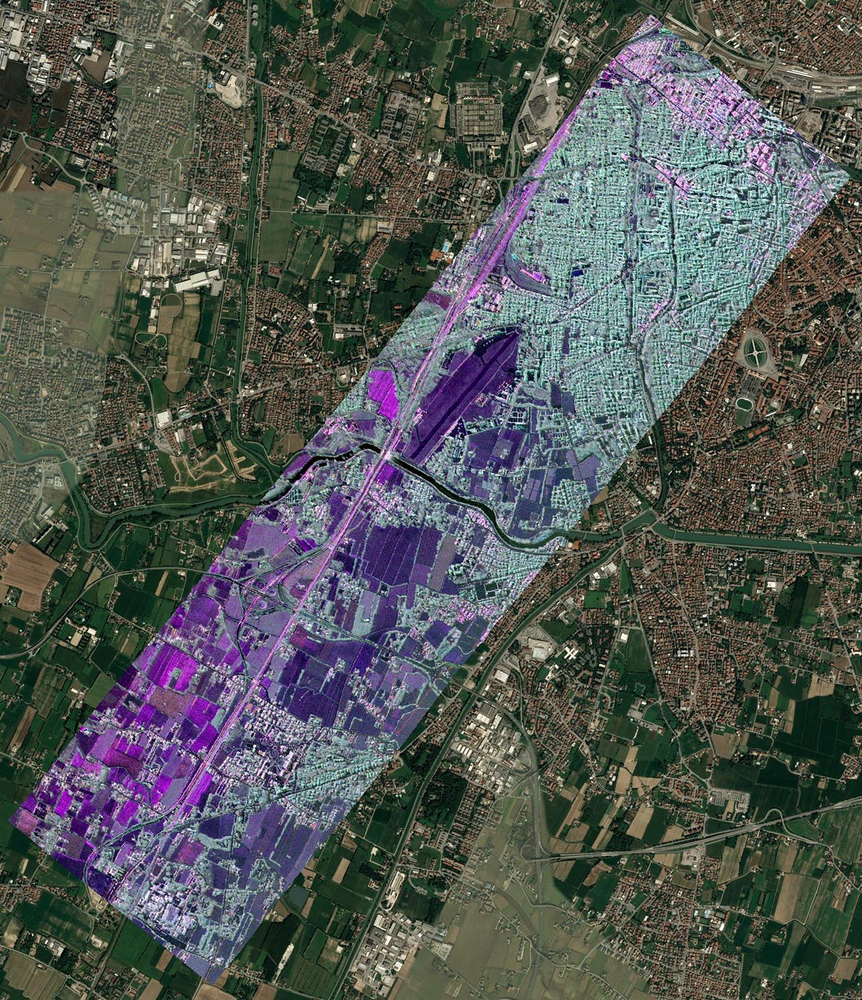 Example of processed polarimetric image ready after the campaign finalization.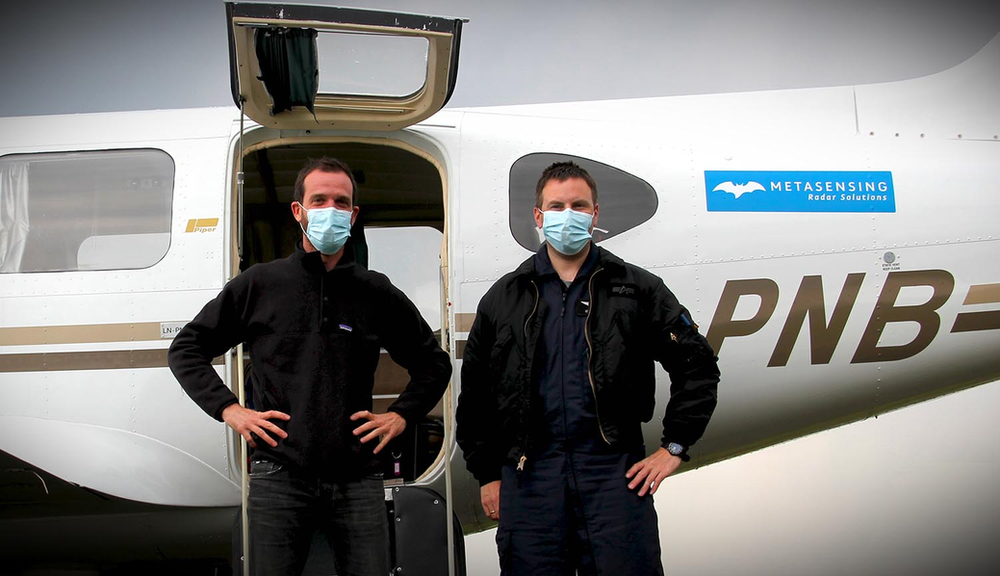 Hidden smiles of the Metasensing team (Alex Coccia and Espen Berge) at the end of the campaign.
For more information please send an email to ,info@metasensing.com